Pleasant accommodation in Zuberec
Škerda Chalet - Zuberec
can offer eight agreeably furnished apartments ranging from single rooms to variously arranged three-room family suites.

Apartment furnishings and equipment
Each apartment has a kitchenette, a dining area, armchairs, bathroom, LCD TV 32" and there is free Wi-Fi internet connection throughout the building. Most of the apartments have their own balcony or a terrace for sitting outside.
The kitchenettes are equipped with a refrigerator, an electric stove top or double burner hotplate, coffeemaker, electric kettle, a set of dishes and kitchen utensils.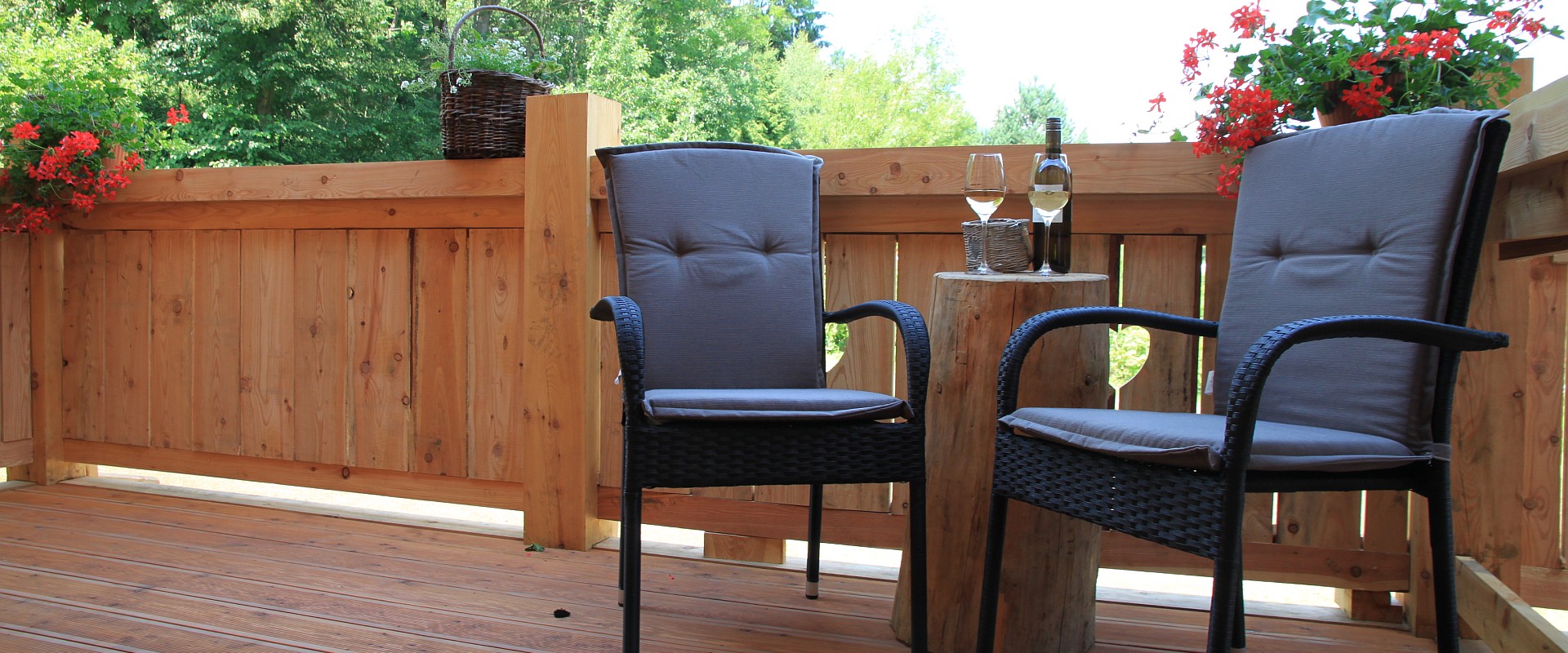 An active holiday – relaxation - fun
A common room in regional style with a fireplace and terrace offers opportunities for socializing. Enjoy grilling, cooking a cauldron stew or spit-roasting over an open fire. Or simply lie in a deckchair and enjoy the sunshine.
On long summer evenings beside the gurgling stream shelter is provided by a covered log pergola with an outdoor fireplace and garden grill. In colder weather we have prepared for you a little wooden hut with a warm fire.
Both children and adults can make use of the large garden, children's playground, climbing frames, swings, trampoline, Russian bowling, garden and ball games, a badminton court, football goals, tetherball, pentaque, giant Mikado and garden noughts and crosses.
From the beginning of spring to the arrival of autumn you can feed our little livestock - sheep and goats grazing in the grounds of the building.
In the winter the snow-covered slope above the chalet is ideal for winter fun. There are various sledges and snow tubes available for both children and adults.
After days filled with active recreation you can rest and enjoy the aroma and warmth of a crackling hearth, amusing yourselves with various board games or just relaxing undisturbed in a cosy setting.


SPRING - SUMMER - AUTUMN
Children's playground, swings, climbing structures, Russian bowling, pentaque, giant mikado, tetherball, garden noughts and crosses, badminton court, football goals, children's hut, feeding the sheep on our "mini farm".

WINTER
Above the chalet there is a snow-covered slope ideal for winter fun and games. We have different kinds of sledges and snow tubes for both children and adults to use.